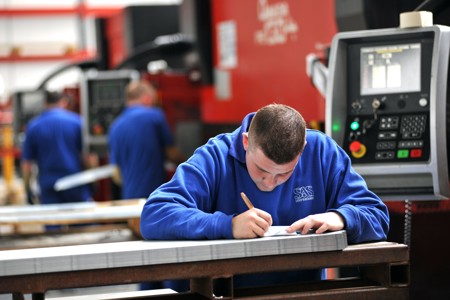 SAS are a design led manufacturer, therefore involvement at the earliest stage enables us to limit risk and maximise performance.
Concept and Design Proposal
We discuss initial ideas and develop these to meet project team demands. We combine design, manufacturing and engineering expertise with knowledge of the built environment to recommend the most cost effective and sustainable ways of integrating services and other details into the building fabric.
Mock-ups
Our commitment to the design and review process is demonstrated by our product mock-ups. It is often difficult to visualise complex product applications. Mock-ups that provide the opportunity to view bespoke applications are key for product understanding. Often the investment made by SAS before realising any project success is unique which ultimately represents long term value for our customer.
Performance Testing
SAS systems often have to meet demanding performance criteria, therefore we have invested in exclusive test laboratories located 30 minutes from the centre of London and Heathrow Airport.
Manufacturing Design
Design evolution is inevitable during any project. Our internal processes facilitate a clear path to amendment and agreement, resulting in the best system application for a project. Following any design, mock-up or testing stage, full manufacturing drawings are produced, agreed and signed off.