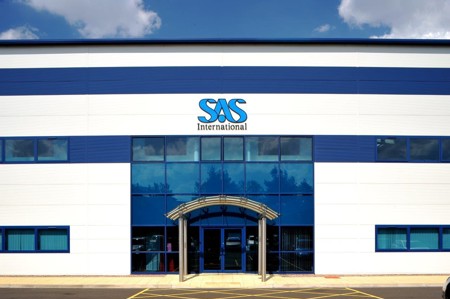 SAS owns and operates three state of the art factories within the UK, manufacturing building projects for our UK and international customers. Our multisite production capacity allows us to successfully supply the most ambitious scale projects internationally.
Our continuous investment in both manufacturing facilities and technologies maintains our leadership status. We deploy leading manufacturing theory to ensure our people and processes are safe, efficient and cost-effective with minimal environmental impact.
These factories are at the core of our approach and available for stakeholders to experience first-hand as a guided tour.
Each factory is ISO 9001 (quality management), ISO 14001 (environmental management) and OHSAS 18001 (health and safety management) accredited.