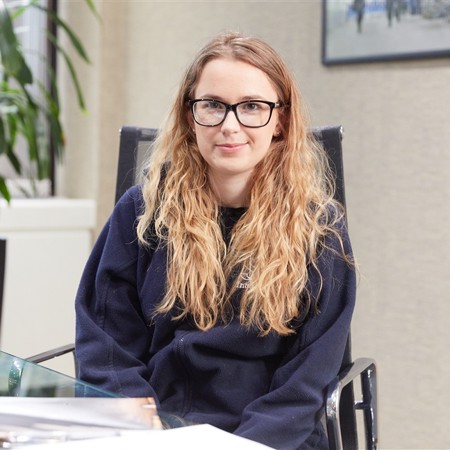 Emily Judges - Senior Estimator
When I first started at SAS in 2015, I had never worked in an office environment before. I had only just completed my A Levels that same year and had no ideas what I wanted to do as a career. I went to so many interviews and no one was wiling to take a chance on me, as I had no office experience! I still remember the glares I received from the other employees at the places I went to for an interview and didn't' feel at ease at all.
SAS took that chance on me that I needed. The atmosphere was immediately so different - everyone was so welcoming and friendly. SAS has transformed me into someone who was so shy she didn't like picking up the phone to customers, to now being a Senior Estimator and on my way to being in a Manager's role. I owe so much of my success to my manager and others working at SAS who saw the potential in me and helped push me to recently completing and achieving my Level 3 in Team Leadership and Management and giving me so many opportunities. I am so grateful and so looking forward to what's next to come.
My story just goes to show that at SAS it doesn't matter about your age and certainly whether you're a female in the construction industry - you're still able to achieve whatever you want.
Being a young mum working at SAS it is also great knowing my hours can be flexible so I know I'll have no problems with dropping my daughter off to nursery. There has also been a lot of support and advice when it came to my maternity leave and the transition back to work.