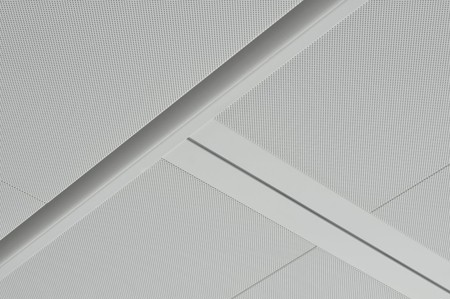 The demand for quick turnaround fit out products, such as ceilings and partitioning, is significant. Driven by the commercial office refurbishment market, clients, facilities teams and tenants demand flexible working environments with reduced lead times.
The SAS Fastrack service provides a specialist advice point and resource for reduced programme fit out, ceiling replacement, maintenance and alteration services. It means that doubt in the authenticity of any alterations to existing products and applications can be avoided.
This is particularly useful where bespoke products have been specified historically. We understand that changes can occur to building interiors throughout their lifetime. To ensure that we are able to offer the correct advice in a timely manner, we keep a database of all current and past projects. Original specifications, plans or drawings can be recalled if required years after installation.
If clients need to adapt their space, expand or restructure departments, integrate new technologies or building services, or simply allow for general on-going maintenance, we have the information that is needed to facilitate this.
SERVICE OFFERING:
Site Surveys
Replacement of damaged materials
Extensions and modifications to installations
Integration of new building services or replacing and upgrading services
Acoustic upgrades for ceilings, partitioning and wall panelling
Emergency repairs
Technical advice